Faq You!

Created by

Produced by

Starring

Produced

6

Running Time

Variable

Website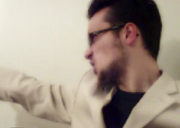 FAQ You! is a series where Benzaie gives out helpful gaming tips to tough areas of some tough games.
Episodes
Infinite Undiscovery (10/3/08)
Megaman 9 (3/16/09)
Dead Rising (5/11/09)
Splosion Man (8/25/09)
Modern Warfare 2 (11/30/09)
Dead Rising 2 (10/31/10)
Dark Souls (10/23/11)
External Links
FAQ You! on That Guy with the Glasses
Ad blocker interference detected!
Wikia is a free-to-use site that makes money from advertising. We have a modified experience for viewers using ad blockers

Wikia is not accessible if you've made further modifications. Remove the custom ad blocker rule(s) and the page will load as expected.