Rooney Enterprises

Real Name

Sam Goldberg

Affiliation

Contributions

Website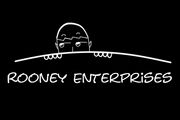 Sam Goldberg aka That Jewish Guy aka Rooney Enterprises found TGWTG.com by surfing Youtube and found out about him through The Nerd. He surfed the site, started blogging and was picked up after receiving many Best of Blogs.
Characters info
That Jewish Guy: He had been doing videos for about 4 years already, and no one had done a ThatJewishGuy yet, so he figured he'd go ahead with it! The series itself is about Jewish media and practices and is hosted by a nice Jewish boy with a New York accent.
Guy Lynor: Guy Lynor came to him at night before he went to sleep. He worked out the subject matter the next day. The show covers everything hardcore and awesome such as literature.
Links
Ad blocker interference detected!
Wikia is a free-to-use site that makes money from advertising. We have a modified experience for viewers using ad blockers

Wikia is not accessible if you've made further modifications. Remove the custom ad blocker rule(s) and the page will load as expected.