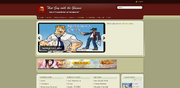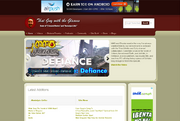 Here is the timeline of major events in the history of Channel Awesome.
2007-2008 · 2009 · 2010 · 2011 · 2012
February 5th: The Nostalgia Critic starts again with The Odd Life of Timothy Green
February 6th: Game Boys, Team Snob's first animated series, premiers.
February 1st: Doug start the Dreamworks version of Disneycember: Dreamworks-uary
February 12th: The New Nostalgia Critic Editorial premieres.
February 15th: Team Nchick's 50 Shades of Green premieres.
March 22nd: Welshy's Scene It premieres.

[Please help expand this page]
Ad blocker interference detected!
Wikia is a free-to-use site that makes money from advertising. We have a modified experience for viewers using ad blockers

Wikia is not accessible if you've made further modifications. Remove the custom ad blocker rule(s) and the page will load as expected.